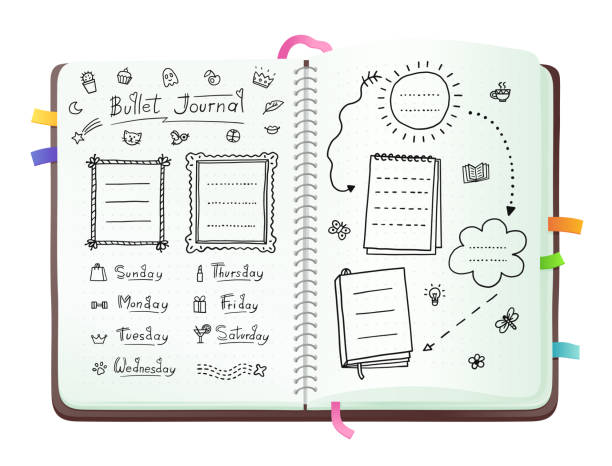 Journaling is a great tool for tracking emotions, expressing feelings, and processing events. You may be thinking, how can I get started and stay consistent with this healthy habit? Below are 10 ways for journaling beginners to get started!
1. Start with setting a small goal such as writing in your journal 3 days a week for 10 minutes each time. Work your way up to a bigger goal over time or find the sweet spot that works for you. Even writing one sentence a day is a great place to start!
2. Use guided journal with prompts to help you to organize your thoughts and have topics to focus on if you are struggling with free form writing.
3. Try out a brain dump where you write out every thought you are having at that time.
4. Use your journal for gratitude by writing at least 3 things a day that you are grateful for or happy with in your life.
5. Find out which type of journal works for you. Some options include paper and pen, your computer, or your smart phone to write down your thoughts.
6. Decide if you'd like to keep your diary private or find some ideas that you'd like to share in therapy!
7. Figure out the best time for you to journal. Would it help to journal in the middle of the day if you are feeling stressed and need to let emotions out? Do you like to reflect on your day at night? Would you like to set intentions in the morning?
8. Write out your pros and cons of situations that are troubling you.
9. Write out a letter about a topic or interaction that is bothering you. You can decide what you want to do with the letter afterwards, to send it or share with a trusted person. It just helps to get those ideas on paper and see how you want to proceed with the situation.
10. Use a journal as part of self-discovery and finding solutions to problems. You can use the journal to vent but it is best to circle back and process situations in order to come up with resolutions.
Comment your favorite tips for journaling below! I also recommend the app Daylio to my clients for tracking moods and there is a daily journaling feature!